We are proud of our graduates, and proud of how they have used the opportunity provided by the Diploma in Law to build the careers they want. Our alumni come from a diverse range of backgrounds and are now working in a variety of fields.
These short profiles will give you an understanding of who does the course, how it has helped them achieve their goals, and whether you see yourself as a future graduate.
Ann Hawley
Bondi Beach Solicitors
From personal tragedy to being a Bondi Beach lawyer –
Tough beginnings could not keep Ann from achieving her dream of becoming a lawyer
Ann Hawley is a successful sole practitioner working about 200 metres away from iconic Bondi Beach. "Life's pretty good."
Getting there was hard. At school Ann scarcely needed to work to achieve good marks, and was totally unprepared for life outside the sheltered environment of her boarding school. She failed her first year at university, dropped out and married a man who abused her. At that time domestic violence was shrugged off: Ann sought help from the police, only to be told that reporting anything short of broken bones was a waste of time.  She divorced and moved to NSW, where she married again, this time happily, and had two children.
Then Ann's mother was killed in a car accident. Her father, distraught and vulnerable, became a target for financial predators and again the authorities were unhelpful. Ann started the LPAB course. If anyone else tried to hurt her family, she was determined to have the skills to take them on.
Things did not get easier. Ann spent so much time in Victoria supporting her father that her marriage broke up. When her father died, the will was contested by people she had tried to protect him against. And in the middle of all this, she was diagnosed with non-Hodgkin lymphoma.
Against this background of personal upheaval, Ann never lost sight of her goal of becoming a solicitor. "You just have to keep going." It took her around ten years: she had to drop in and out, she failed subjects, she needed time for chemotherapy. "I am so grateful that the Board was willing to let me continue."
And was all the effort worth it? No question. "Setting up your own firm is just the most exciting thing you can do."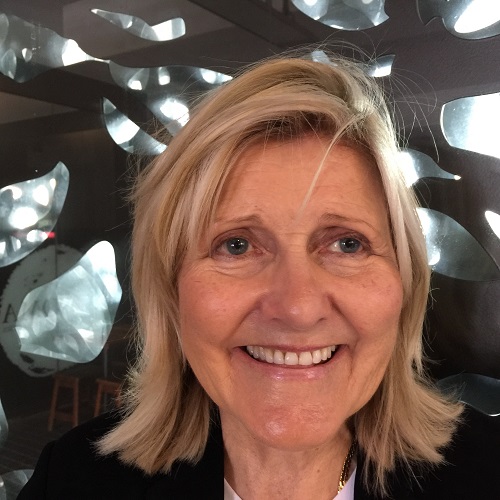 Mayaz Raihani
Raihani Lawyers
From being tradie without an HSC to a successful litigator –
Leaving school without an HSC wasn't a barrier for Mayaz's successes in law
Who says you need a great HSC result to study law? Not Mayaz Raihani. He left high school after year 10 and never did the HSC at all. Mayaz thought he was going to be a builder, but soon discovered a love of woodwork was not a sufficient basis for choosing a career on construction sites. After trying several different trades, he finally acknowledged his practical skills were not up to the job.
Mayaz instead became an estate agent, which proved a much better choice and soon fuelled a new ambition. When he took a TAFE diploma in real estate, he found the legal elements of the course particularly interesting and raised his sights: why not become a lawyer? At first Mayaz thought that not having his HSC was going to be an insuperable barrier, but he discovered the LPAB was more accommodating than the universities, and his application to study was accepted.
Was it hard studying law without an academic background? "It was challenging, especially when I failed a subject and had to repeat. But I really enjoyed it." He joined with a few other students he met through the forum to form a study group. They shared summaries and encouraged one another, which provided the support and motivation Mayaz needed. He completed the course in three and a half years, and later went on to achieve a master's degree in commercial litigation.
On completing the LPAB course, Mayaz knew he wanted to run his own firm, and quickly gained a breadth of experience by taking short term positions until he was able to open his own practice. He now enjoys life as a sole practitioner with a broadly-based practice in family, commercial and criminal law. And, unsurprisingly for a former real estate agent, conveyancing.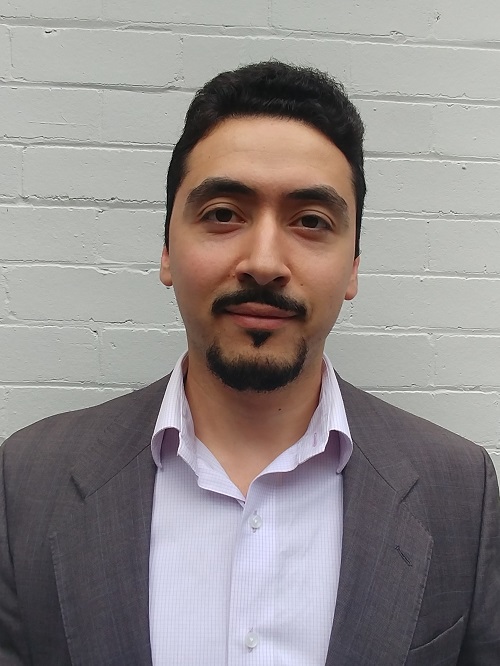 Xavier Heyman
Senior Tax Consultant, PricewaterhouseCoopers (PwC)
From the music industry to tax consultant at one of the big four firms –
A journey from being a French music man to an Aussie tax consultant
While working in the music industry in his native France, an encounter with some 'real' lawyers convinced Xavier, then about 25, that this was the profession for him. He decided to take a law degree by distance learning through a French university and soon realised he could study from anywhere in the world. Looking for a great climate and a place to improve his English, Xavier tried Australia for a year, loved it, and came back for another year, then another. He was hooked, but now he needed an Australian qualification.
Xavier chose the LPAB course because of its flexibility. With the advantage of some credits for his French degree, he completed 13 courses to blitz the Diploma in just three semesters. Work as a waiter paid the bills: "I couldn't have studied at that pace and held down an intellectually demanding role, but the physical side of the job – a waiter is always running – gave me the balance I needed."
Completing the Diploma was hard work. Xavier was studying at a faster rate than most students, while coping with a foreign language and the transition from a civil law system to a common law system. The teaching approach was also challenging. Instead of the rote learning and essay-writing which had formed the foundation of his French degree, the Diploma was much more focused on case studies.
Ironically, after Xavier's graduation in 2013, his Australian partner wanted to work in France for a while, so it was several years before he returned to Sydney. He is now a Senior Tax Consultant with PwC in its Global Mobility Services department, specialising in cross-border taxation. Xavier is also part a team that drives knowledge management within the firm: "We use case studies a lot. It's a great way to learn."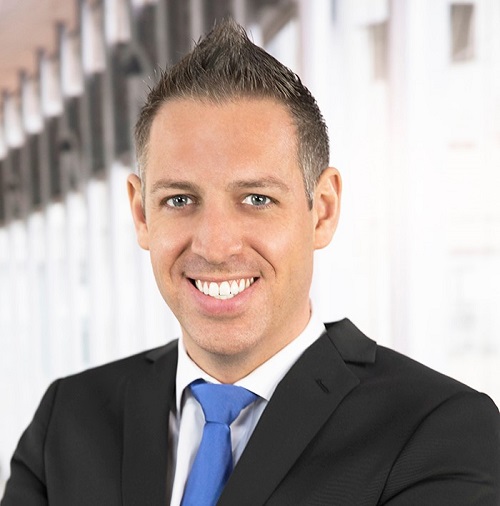 Emma Murison
Senior Industrial Relations Officer, Endeavour Energy
From an arts and commerce degree to an industrial relations specialism –
Emma took charge of her career by adding a legal qualification
In high school, Emma Murison was unsure of her career path but she told her friends one thing was certain: "I never want to do law".
Instead, she took a combined degree in arts and commerce, which led her into the field of industrial relations. Emma enjoyed the work. A restructure gave her a new boss, who was a lawyer and encouraged her to seriously consider law. She realised that with more and more lawyers moving into the field, her opportunities for advancement would be increasingly limited without a legal qualification.
Emma, recently married, was living in the Blue Mountains, working full time in the Sydney CBD and planning a family: she decided only the LPAB could offer her enough flexibility. Weekend schools as an alternative to weekday lectures were a good fit with her needs. She worked through the Diploma at the rate of two subjects a semester, cutting back to one in the semester the first of her two children were born and finishing up with three in the final semester, to complete the Diploma in five years.
Emma turned her long commute into an advantage, spending the hours on the train with highlighter pen in hand, working systematically through her course reading. "It's important to be well organised and fairly diligent to keep up. Having children during the course made it more challenging but there were plenty of other students doing the same. It's very do-able."
And is the woman who never wanted to do law pleased she did it? "Definitely yes. I applied for my current job after completing the course and I'm very confident the legal qualification played a big part in getting me the role."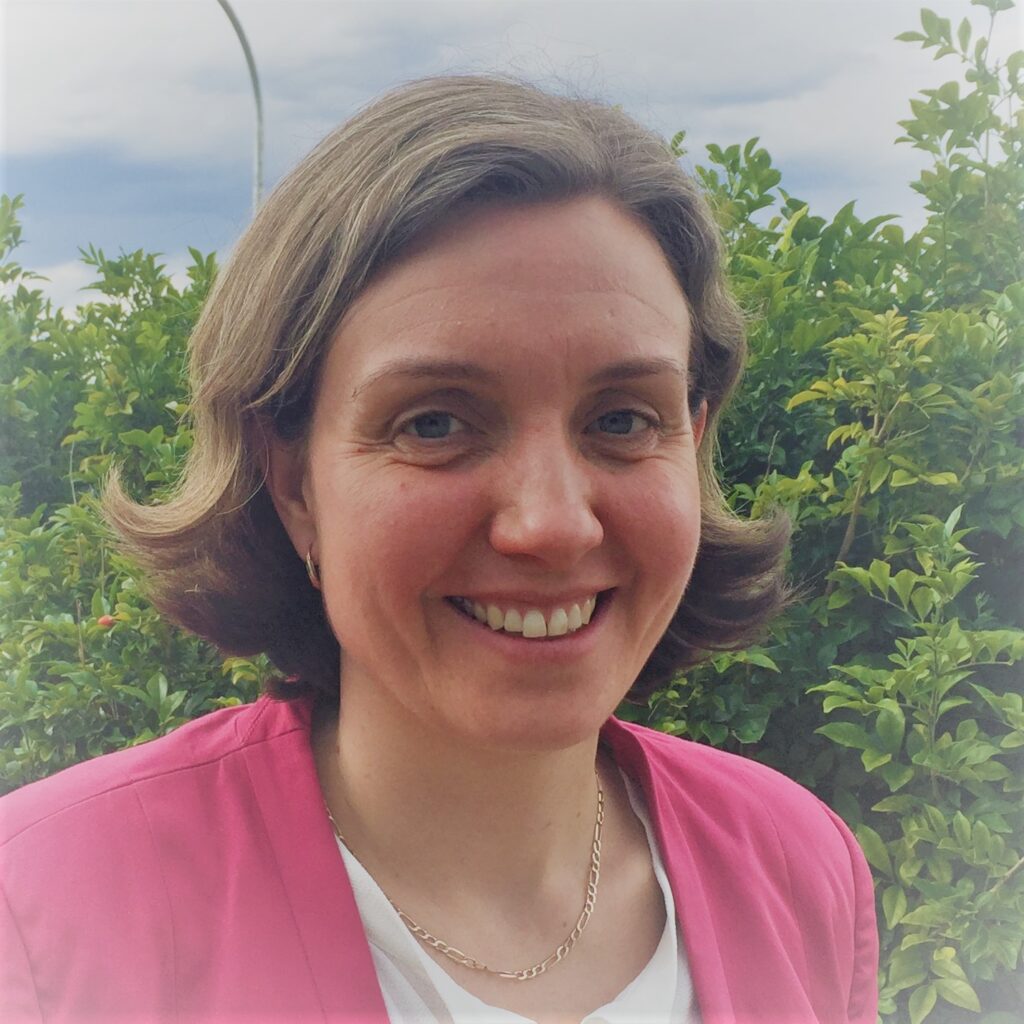 Leonard Jacob
Sydney Immigration Law
From refugee to successful immigration lawyer –
A finance-loving property developer becomes an immigration lawyer
Leonard Jacob's route into law was not an easy one. His family fled Iraq for Australia in 1979 and Leonard grew up in of south-west Sydney. He produced an excellent HSC result that fell just a few marks short of the cut-off for entry to a university law degree. Disappointed, he put his legal ambitions on hold and instead studied finance.
Leonard worked in finance and property development for a while, but never saw his future as an employee: his jobs were just training for the day when he would be able to set up his own business. The financial crisis made him think a legal qualification would give him more options and by this time Leonard had discovered university was not the only route to a legal career. He started the LPAB course but a serious illness in the family forced him to withdraw after only one semester.
The setback was temporary. Leonard re-started the course and, unlike many students, found that the more subjects he studied in a semester, the better his results. He relished the additional pressure and stormed home with five subjects in his final semester. "It's the greatest legal course in Australia," he says, "but you shouldn't see it as an end in itself. It's a tool to be used effectively."
Leonard already knew how he wanted to use the course. His decision to set up a firm specialising in immigration law reflects his background and gives him a way to help the most vulnerable people, but his financial expertise and determination to succeed in his own business also played a big role. He sees immigration law as a major growth area in Australia and has already opened a second office in Melbourne.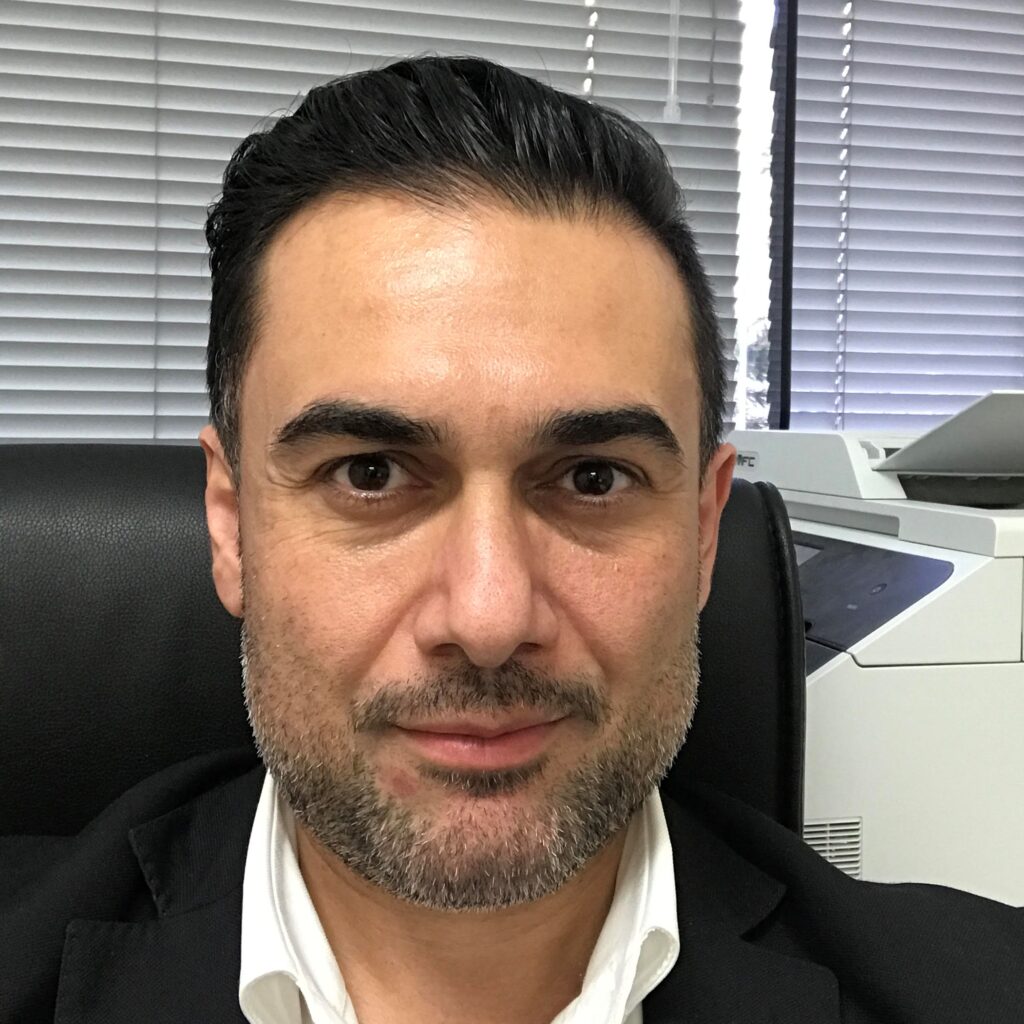 Robert Kilgannon
Managing Solicitor, Elliot Tuthill
From stockbroking and property development to law –
A career chameleon makes his way from share trading and building to managing solicitor
Some people have already found their vocation by the time they leave school. For others, it takes longer.
Robert Kilgannon dropped out of university after six months to join a firm of stockbrokers, spending ten years working his way up to be a senior money market dealer. He gave that up and worked for a time in the family manufacturing business. While there he qualified as a builder, completed a master's degree in property development and investment and started studying to become a valuer. Law was one of the required units. Within weeks, Robert knew he had finally discovered what he wanted to do.
The LPAB Diploma in Law became his chosen path into the legal profession. The self-directed learning approach suited Robert down to the ground and he appreciated being able to work towards examinations at his own pace in his own time, "instead of being beaten to death with continuous assessment".
In another twist to a varied career, during the five years Robert took to complete the course he supported himself by driving fuel tankers between Sydney and Canberra. The employment conditions enabled him to use his sick leave allowance for study days, a facility he made good use of at exam time.
Robert is now Managing Solicitor in a law firm in Cronulla, close enough to the beach for a lunchtime swim to be a regular summer treat. He grew up in the area and enjoys being a respected member of the local community. About half his time is spent in the field of wills and estates, which he loves, and the other half in practice management, making good use of the financial and management skills he developed in his former life.